Machining is a complex process that demands precision and high-quality tools to ensure the best results. TMX round tools have been a go-to choice for metalworking professionals for years, offering exceptional performance, durability, and accuracy. In this article, we will explore the types and features of TMX round tools and how to choose the right TMX tool for your application.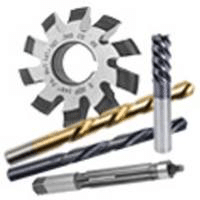 What are TMX Round Tools?
TMX round tools are high-quality cutting tools used in metalworking operations such as drilling, milling, reaming, and threading. These tools are manufactured by Toolmex-TMX, a reputable company with over 40 years of experience in the metalworking industry. The company is known for its cutting-edge technology, innovative designs, and strict quality control measures.
TMX round tools are designed to provide precision and accuracy, as well as high productivity and efficiency. TMX round tools are known for their ability to perform multiple operations in one pass, which saves time and increases productivity. They also offer excellent chip evacuation, which ensures smooth and consistent cutting operations.
Types of TMX Round Tools
At HVH Industrial Solutions, we offer TMX Drills, Taps, Annular Cutters, and Milling Cutters.
Annular Cutters
TMX annular cutters, also known as slugger cutters or broach cutters, are specialized cutters used in metalworking to create large holes in metal materials. These cutters are hollow and have a circular cross-section, which makes them ideal for creating clean and accurate cuts. They come in different sizes, ranging from small to large diameters, and are suitable for drilling materials such as steel, aluminum, copper, and other metals.
TMX annular cutters work by using a pilot pin to guide the cutter into the material. The cutter rotates at a high speed, which creates a clean and accurate cut in the material. Unlike traditional twist drills, annular cutters only remove the material around the edge of the hole, leaving a solid slug at the center. This makes them ideal for creating precise and accurate holes in metal materials.
Milling Cutters
TMX milling cutters are specialized cutters used in metalworking to create complex shapes and contours on metal materials. They're made of high-speed steel or carbide materials, which makes them ideal for high-speed cutting applications. These cutters come in different shapes, sizes, and configurations, such as end mills, ball nose cutters, and face mills.
TMX milling cutters work by using multiple cutting edges to remove material from the surface of the material. They rotate at a high speed, which creates a smooth and accurate cut in the material. These cutters are ideal for creating complex shapes and contours, such as slots, pockets, and grooves, on metal materials.
Drills
TMX jobber drills are designed for general-purpose drilling applications and are commonly used in workshops and manufacturing facilities. Jobber drills are generally longer than standard drills, allowing them to drill deeper holes, and are also known for their versatility, as they can be used with a range of materials, including wood, metal, and plastic.
TMX jobber drills are typically made from high-speed steel (HSS), which is a durable and wear-resistant material that can withstand the high temperatures generated during drilling. Some TMX jobber drills may also be coated with titanium nitride (TiN) to provide additional wear resistance and prolong the life of the drill.
Taps
Toolmex TMX taps are a type of cutting tool used to cut threads inside a hole or nut, allowing screws and bolts to be fastened securely. TMX taps are designed to be durable and reliable, providing precise and accurate threads even in tough materials. They are available in a variety of sizes and styles to suit different applications.
One of the most common types of TMX taps is the hand tap, which is designed to be used manually with a tap wrench. Hand taps are typically made from high-speed steel (HSS) or cobalt steel and can be used with a range of materials, including steel, aluminum, and cast iron.
The Advantages of TMX Round Tools
Precision
TMX round tools offer unparalleled precision, thanks to their innovative designs and high-quality materials. They are manufactured using state-of-the-art equipment, which ensures that each tool is made to exacting standards. Additionally, the tools are designed to minimize runout, which helps to maintain consistent and accurate cuts.
Durability
TMX round tools are made from high-quality materials such as cobalt, carbide, and high-speed steel, making them exceptionally durable. They are designed to withstand high temperatures, wear, and tear, ensuring that they last longer than other cutting tools on the market. This durability reduces the need for frequent tool replacement, which can be costly and time-consuming.
Versatility
TMX round tools are available in a wide range of sizes, shapes, and configurations, making them suitable for a variety of metalworking operations. Whether you need to drill, mill, ream, or thread, TMX round tools can be customized to meet your specific requirements.
Cost-effectiveness
TMX round tools offer excellent value for money, given their durability and precision. While they may be more expensive than other cutting tools in the market, their long lifespan and high performance make them a cost-effective choice in the long run.
Choosing the Right TMX Round Tool
Choosing the right TMX round tool depends on several factors, including:
Material
The material of the TMX round tool is an important factor to consider as it can affect the tool's durability, strength, and wear resistance. The most commonly used materials for TMX round tools are high-speed steel (HSS), cobalt steel, and carbide.
High-Speed Steel (HSS): HSS is a popular material for TMX round tools because it is tough, durable, and can withstand high-speed machining operations. HSS tools are suitable for cutting softer materials like aluminum, brass, and mild steel.
Cobalt Steel: Cobalt steel is a high-performance alloy that contains 5-8% cobalt, which makes the material more resistant to heat and wear than HSS. TMX round tools made of cobalt steel are suitable for machining hard and tough materials like stainless steel, titanium, and high-temperature alloys.
Carbide: Carbide is a composite material made of tungsten carbide particles and a metallic binder. TMX round tools made of carbide are exceptionally hard and wear-resistant. They are suitable for machining abrasive materials like cast iron, high-silicon aluminum alloys, and composites.
Coating
The coating of the TMX round tool can also impact its performance and lifespan. Coatings can improve wear resistance, reduce friction, and prevent chips from sticking to the tool. The most common coatings used for TMX round tools are titanium nitride (TiN), titanium carbonitride (TiCN), and titanium aluminum nitride (TiAlN).
TiN is a general-purpose coating that provides good wear resistance and reduces friction. TiCN is a good choice for high-speed machining and is more wear-resistant than TiN. TiAlN is the most advanced coating and provides the best wear resistance, toughness, and heat resistance.
Size and Shape
The size and shape of the TMX round tool should be selected based on the specific machining requirements. The size of the tool should match the size of the hole or slot to be machined, and the shape should match the contour of the part.
TMX round tools are available in different sizes and shapes, such as straight shank, Morse taper shank, and threaded shank. The shape of the cutting edge can also vary, such as square, round, and diamond-shaped.
In conclusion, TMX round tools are an excellent choice for metalworking professionals who demand precision, durability, and versatility. With their innovative designs and high-quality materials, they offer exceptional performance in a wide range of metalworking operations. By choosing TMX round tools, you can optimize your metalworking